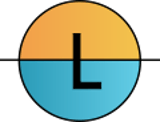 As seafarers, we recognize the critical significance of assembling a qualified crew that upholds the highest standards for ship operations. Human resource constitutes the most pivotal asset for any organization, particularly with a shipping company.
Alongside proficiency, the right attitude and dedication of ship personnel towards their duties are indispensable in ensuring the secure and efficient operation of the vessel.
Budgets are customized to suit owners'/managers' requirements. Always working towards adding more value to Customer Assets. We majorly recruit Indian crew and provide other nationalities as per owner requirements.
We have been approved by DG Shipping with RPSL No. MUM 162141
WHY CHOOSE LOADLINE SHIPS
EXPERIENCE: We have over a century of collective ship management experience

RECRUITMENT: We have a huge network of over 40,000 skilled seafarers, managed through inhouse crew management software.

COMPLIANCE: All our crew are properly trained, certified and, comply with all relevant regulations & laws.

TECH FIRST COMPANY: We're a digitally oriented company with our inhouse crew management software.

CREW RETENTION: We are known for our ability to retain highly skilled and motivated crew members.

TRAINING & DEVELOPMENT: We offer a wide range of training and development programs for crew members, including inhouse LMS.